Scottish Perinatal Network (SPN) Newsletter – Issue 31 – May 2023
Posted by Anne-Sophie Hoffmoen - 31/05/2023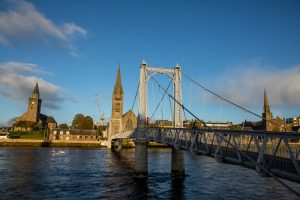 Look at that, end of May already! It almost looks like, dare we say it, summer? The cacophony of lawn mowers and the tantalising scent of barbecues will be upon us, the heat in the air rivalled only by that radiating from the sunburns of everyone who has forgotten to wear sunscreen. So take this as a reminder to top up your sunscreen provisions. 
We have not been idle in SPN, and look forward to sharing our updates with you in Issue 31 of the Scottish Perinatal Network Newsletter for May 2023. 
Within you can expect to read about the following:
Scottish Perinatal Network Updates:
Newsletter Survey – thank you!
Missed the IUT Pathway Launch? Recording Available
Last Call to Register for our Births at <27 Weeks Event
Best Start Learning and Sharing Event
National Maternity Network Updates:
Scottish Maternity Engagement project
Congratulations to Andrew Thomson
Scottish Obstetric Cardiology Network seek Lead Clinician
National Neonatal Network Updates:
Neonatal Planning Meeting
NNN Feedback Survey Results
Scottish FICare Workshop – please note change to venue!
Scottish Cooling Group – study day announced
Congratulations to SNNG Conference Award winners!
Updates from Around the Perinatal World:
Health and Care (Staffing) Scotland Act – Webinars
ICYMI: RCN Foundation Grants available
Other newsletters and podcasts
A Spotlight On… Children's Hospice Week, World Ocean Day

As ever, your feedback is appreciated. Should you wish to subscribe or unsubscribe from the newsletter, simply send us an email to let us know!