Key SPN Strategic Partners
Healthcare Improvement Scotland (HIS)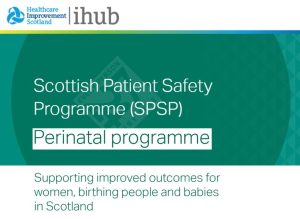 Scottish Patient Safety Programme (SPSP) Perinatal Programme: aims to improve safety for women, birthing people, babies, children, young people and families in Scotland. Perinatal programmes are being co-designed with clinical and quality improvement (QI) colleagues and expert reference groups. The programme was previously known as Maternity and Children Quality Improvement Collaborative (MCQIC). Starting in June 2023, work was restructured as SPSP Perinatal programme and SPSP Paediatric programme.
Other useful links include:
HIS also support the national Adverse Events Network. Read more about our work on perinatal Significant Adverse Event Reviews (SAERs).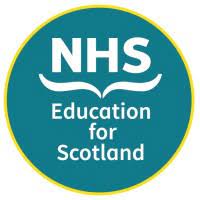 NHS Education for Scotland (NES) is an education and training body and a national NHS Scotland health board. NES is responsible for developing and delivering healthcare education and training for the NHS, health and social care sector and other public bodies in undergraduate, postgraduate and continuing professional development, including a range of educational and training resources to support health and social care professionals working with women, babies and families in the perinatal period. NES provides news and updates and a monthly newsletter .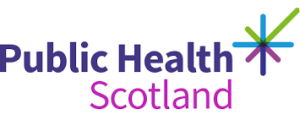 Public Health Scotland (PHS): Owns the national suite of NHS health information resources for pregnancy and early parenting in Scotland. The primary resource given to pregnant women at midwifery booking appointment is Ready Steady Baby, in print, online, Easy-read and Translated formats. Read more about PHS pregnancy resources and how to order them here. 
PHS also Hosts the Maternity & Neonatal Data Hub, provides library services to SPN through a Partnership Agreement and conducts public health research and evaluation on perinatal topics.
Other Perinatal Stakeholders
Children with Exceptional Healthcare Needs (CEN), is a National Managed Clinical Network with the aim of strengthening specialist services for children with complex and exceptional healthcare needs in Scotland.
Maternal & Child Health Network (MatCHNet) are based within University of Glasgow. They provide policy reports and briefings about improving maternal and child health across epidemiology, child health, health informatics, population health statistics, public health science, health economics, and social science disciplines.
NHS Research Scotland (NRS) provides news and updates in their Reproductive Health & Childbirth (RH&C) monthly newsletter.
Paediatric End of Life Care Network (PELiCaN) provides news and updates in their quarterly newsletter quarterly newsletter.
Perinatal Mental Health Network Scotland (PMHNS)

is a national managed clinical network. It aims to help develop and improve access to high quality care for women, their infants and families, who experience mental ill health in pregnancy or during the first postnatal year. PMHNS works to ensure that expert-led care and treatment is available wherever a woman lives in Scotland. PMHNS share news and updates through

Spotlight bulletins and on Twitter @PMHN_Scot.You can access Perinatal Mental Health Curricular Framework on Turas training and e-learning modules
 Royal College of Midwives (RCM) Monthly Podcasts provide members with a key insight into the work of RCM staff on behalf of its members while also featuring midwives, maternity support workers and student midwives and some special guests.
Surgical Conditions Affecting Newborns in Scotland (SCANS) Network was formerly known as Surgical Congenital Anomalies Network Scotland (SCANS) was set up to provide families and professionals with information regarding the following conditions:

Diaphragmatic Hernia,

Duodenal Atresia,

Exomphalos,

Gastroschisis,

Oesophageal Atresia.

Scottish Differences of Sex Development network (SDSD) is a national managed clinical network, originally established in 2005 and hosted within NHS National Services Scotland. It is a multidisciplinary group of healthcare professionals who provide care to children and adults born with a difference in sex development or anomaly of the genitalia. Find news and updates and follow @CYPNMCNon Twitter.
Scottish Obstetric Cardiology Network (SOCN) was commissioned in 2018 in response to the 2016 MBRRACE-UK report, "Saving Lives, Improving Mothers' Care", which highlighted that cardiac disease remains the largest indirect cause of death in pregnancy. SOCN encompasses care for women who either have a pre-existing cardiac condition before pregnancy or go on to develop cardiac conditions during pregnancy.
Third Sector Strategic Partners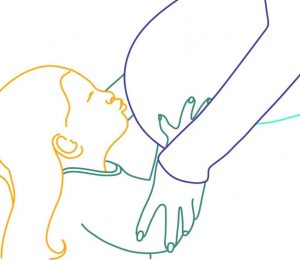 Inspiring Scotland and the Scottish Government have collaborated to develop Scotland Perinatal and Infant Mental Health Third Sector Directory of third sector perinatal mental health services cross Scotland which are accepting referrals. The directory is to support midwives, health visitors and families to access the services they need. If you would like your service to be added to the directory, please click here. Inspiring Scotland provide updates through the Inspiring Scotland Newsletter. Contact the team at www.inspiringscotland.org.uk.