Scottish Perinatal Network (SPN) Newsletter – Issue 27 – January 2023
Posted by Anne-Sophie Hoffmoen - 27/01/2023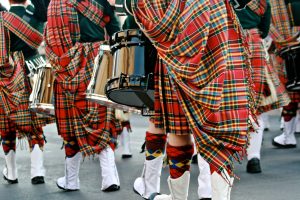 We are pleased to share with you the latest issue of the Scottish Perinatal Network Newsletter, issue 27 covering January 2023.
Hopefully by now everyone has stopped accidentally writing '2022' or '22 on documents and have made the full cognitive leap and settled nice into the 2023 moniker, hehe. We are going full steam ahead here at SPN as we go boldly into the last quarter of our reporting year. We are reflecting on what lies ahead and what we can and need to achieve in the next few months, but also on our ambitions for the 2023/24 financial year. For now please enjoy a summary of our work so far.
Don't forget to browse our various Events stacks, they are chock full of conferences and training days we think might be of interest to you!
Scottish Perinatal Network Updates
Transport Group update
SAER Group update
Perinatal events stack – please note particularly the updated NBCP Conference date, now with more in-person spaces available.
National Maternity Network Updates
Scottish Maternity Engagement project update
Our trip to the Tackling Inequalities conference
Racialised Health Inequalities in Maternity Care
Plan A study – please consider sharing this widely!
Maternity events stack
National Neonatal Network Updates
Neonatal Planning Meeting
National Neonatal Network Feedback
National Neonatal Data Oversight Group update
Monthly Grand Round
A ScotSTAR vacancy – closing soon, please share widely!
NNN Meeting Schedule
NNN Training & Events
FICare Case Study: NHS Lothian
Scottish Cooling Group
Neonatal events stack
News Roundup
Parent Club's Wellbeing for Wee Ones campaign
Maternal and Child Health Network's First 'Methods Briefing' Published
NICE guideline on intrapartum care for healthy women and babies
BAPM information stack
Perinatal news articles of note
Other newsletters you may wish to follow
A Spotlight On… LGBT+ History Month, Rare Disease Day (+ a webinar!), Eating Disorder Awareness Week
Do you have feedback on the newsletter, or content suggestions? Would you like to be added to/removed from our newsletter distribution list? Please get in touch via nss.perinatalnetwork@nhs.scot.
May good fortune be abundant this Chinese New Year.
With best wishes,
The SPN Team