SPN Newsletter – Issue 24 – October 2022
Posted by Anne-Sophie Hoffmoen - 28/10/2022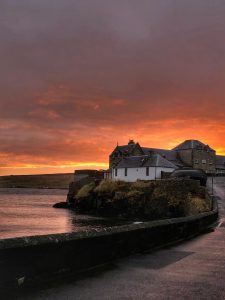 The end of the month also means that the Scottish Perinatal Network Newsletter – Issue 24 is available!
For some of you the weekend might hold costume parties, accompanying your children as they go trick or treating or guising, or entirely avoiding both of those things. For others it might involve long shifts. To those who have gussied up your wards or offices for "spooky season" (aka Halloween, All Hallows Eve, Samhain, etc) and can share this via Twitter, feel free to tag us @ScotPerinatal, it'll make us happy to see!
Within you will find news and updates, as well as some calls for volunteers and requests to cascade information.
Scottish Perinatal Network Updates:
SAER Group updates – in particular two events in December you might not want to miss!
Transport Group updates
Save the Date: Best Start Learning and Sharing Day
Perinatal Events Stack
National Maternity Network Updates:
NMN Guideline Governance Group – seeking volunteers with interest in management of LGA babies
Scottish Maternity Engagement Project Update
Management of Intrapartum Maternal Pyrexia in Hospital – new guideline now available on SPN website!
Public Health Scotland resource on Flu and COVID-19 in pregnancy in preparation for Winter 2022
Scottish Health Award 2022
Maternity Events Stack
National Neonatal Network Updates:
National Neonatal Data Oversight Group – volunteers needed
Monthly Grand Round
Review of Neonatal Mortality in Scotland
NNN November Meeting Schedule
FICare – Case Study Example from NHS Lanarkshire
Scottish Cooling Group – TURAS Educational Package
Neonatal Events Stack
News From Partners and Across the Perinatal World
NES Bereavement Annual Conference – register by 3rd November!
NES Colleagues part of 'Outstanding Team' recognised with a BAPM Gopi Menon Award!
Experiences of Menstrual Health and Menopause at Work: A National NHS Scotland Survey
BAPM Resource Consultation
MatCHNet autumn workshop
News highlights and headlines
A Spotlight On…
Stress Awareness Day, World Diabetes Day, and Book Week Scotland