SPN Newsletter – Issue 23 – September 2022
Posted by Anne-Sophie Hoffmoen - 30/09/2022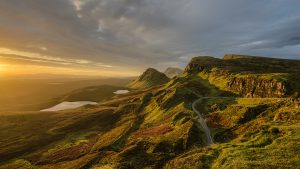 Issue 23 of the Scottish Perinatal Network Newsletter is now available. Within you will find updates from our networks, groups, and working groups, along with some news and events which may be relevant or of interest. At the end, in our Spotlight section, we aim to look ahead at some of the awareness events and initiatives coming up in October.
Scottish Perinatal Network Updates
SAER Group
Transport Group
Save the Date: Best Start Learning and Sharing Day
Perinatal Events Stack
National Maternity Network Updates
NMN Guidelines Governance Group
Scottish Maternity Engagement Project
New Guideline: Management of Intrapartum Maternal Pyrexia in Hospital
Flu and COVID-19 in pregnancy in preparation for Winter 2022
The 'So What' of Maternity Data
Maternity Events Stack
National Neonatal Network Updates
National Neonatal Data Oversight Group
Monthly Grand Round
NNN October Meeting Schedule
FICare

National Neonatal Network Scotland FICare Event, Spring 2023
Case study examples from Scottish units

Scottish Cooling Group – TURAS Educational Package
Royal Hospital for Children – Bliss Accreditation
Neonatal Events Stack
News Roundup 
NES

AHP Careers Fellowship Scheme
NES Bereavement Annual Conference

Positive About Down Syndrome – Breastfeeding publication
MatCHNet Autumn Workshops
In the News
Other Newsletters & Resources Stack
Spotlight 
Black History Month 2022
Challenge Poverty Week (3 – 9 October)
Baby Loss Awareness Week (9 – 15 October)
We hope you have a wonderful weekend.
With best wishes