Scottish Perinatal Network (SPN) Newsletter – Issue 26 – December 2022
Posted by Anne-Sophie Hoffmoen - 04/01/2023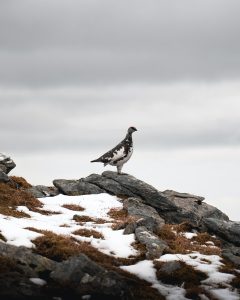 The Scottish Perinatal Network (SPN) Newsletter for December 2022 is now available. This is issue 26 and our last one for the year 2022. Within you can read about the following:
Scottish Perinatal Network – 2022 in Review
Scottish Perinatal Network Updates
Transport Group updates
Significant Adverse Event Review (SAER) Group updates
Perinatal Events Stack
National Maternity Network Updates
Food Standards Scotland – safety reminder re: "ready-to-eat" smoked fish
Scottish Maternity Engagement Project update
Scottish Paediatric & Adult Haemoglobinopathies Network – Learning Modules
about Antenatal Sickle Cell and Thalassaemia Screening
Maternity Events Stack
National Neonatal Network Updates
National Neonatal Data Oversight Group
Monthly Grand Round
NNN Meeting Schedule – January
NNAP Update
NNN Training and Events
PELiCaN Survey
Neonatal Events Stack
News Roundup
BAPM Updates
Inspiring Scotland – Perinatal and Infant Mental Health newsletter switches over to Sway format
Stack – Other relevant newsletters you might wish to sign up to
Spotlight on: Love Your Liver Month and Veganuary + Bonus: National Robin Day (21st December)
As always we welcome and appreciate your feedback so please do email us at nss.perinatalnetwork@nhs.scot if you have anything you'd like to share with us. If you would like to receive the newsletter directly via email then you can also email us to be added to the distribution list.